The latest energy news
Plains has commitments from shippers to expand the Sunrise pipeline by 180 miles.
Eni has restarted operations from Viggiano's Val d'Agri Oil Center (COVA) following approval from the Regional Council of the Basilicata Region.
---
AS Norske Shell has received consent for the use of Island Constructor for the start-up of well 6407/9-G-5 on the Draugen field.
---
---
Upcoming energy events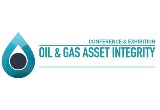 10 Aug 2017 - 11 Aug 2017
Indonesia
29 Aug 2017 - 30 Aug 2017
United States
05 Sep 2017 - 08 Sep 2017
United Kingdom